Inspiroidun vanhoista alusvaatemainoksista ja alusvaatteista ja tutkin niitä silmä kovana aina kun siihen aukeaa mahdollisuus. Korkeavyötäröiset alushousut, lantioliivit, korsetit, tötteröliivit... niissä on sitä menneiden aikojen glamouria. Mielestäni nämä vaatekappaleet myös antavat mielikuvitukselle paljon enemmän tilaa, kuin nykyaikaiset juuri ja juuri kriittiset paikat peittävät kangassuikaleet, joita myös alusvaatteiksi kutsutaan. Kyllä sitä ennen osattiin. Sitäpaitsi, miksi rehkiä salilla 5 päivänä viikossa vain saavuttaakseen pyykkilautavatsan, kun kauniit kurvit voi saada aikaan paljon helpommallakin, eikä kenenkään tarvitse tietää ;)
Päässäni onkin pyörinyt jo jonkin aikaa ajatus, että haluaisin yrittää uudelleenluoda 40-50 -luvun tyylisen kokoliivin. Siis sellaisen, missä on rintaliivit ja sukkanauhakorsetti samassa paketissa. Lantioliivin olenkin jo onnistunut herättämään henkiin ottamalla mallia aidosta 60 -luvun metalliluutetusta pitkästä lantioliivistä. Nyt vain pitäisi onnistua liittämään siihen myös yläosa. En ole koskaan ennen valmistanut rintaliivejä, mutta tekemällä oppii. Eikö vain? Tilasin jo tarvikkeetkin ja innolla odotan niiden saapumista. Pysykää siis kuulolla, sillä aion postailla tänne projektin vaiheita.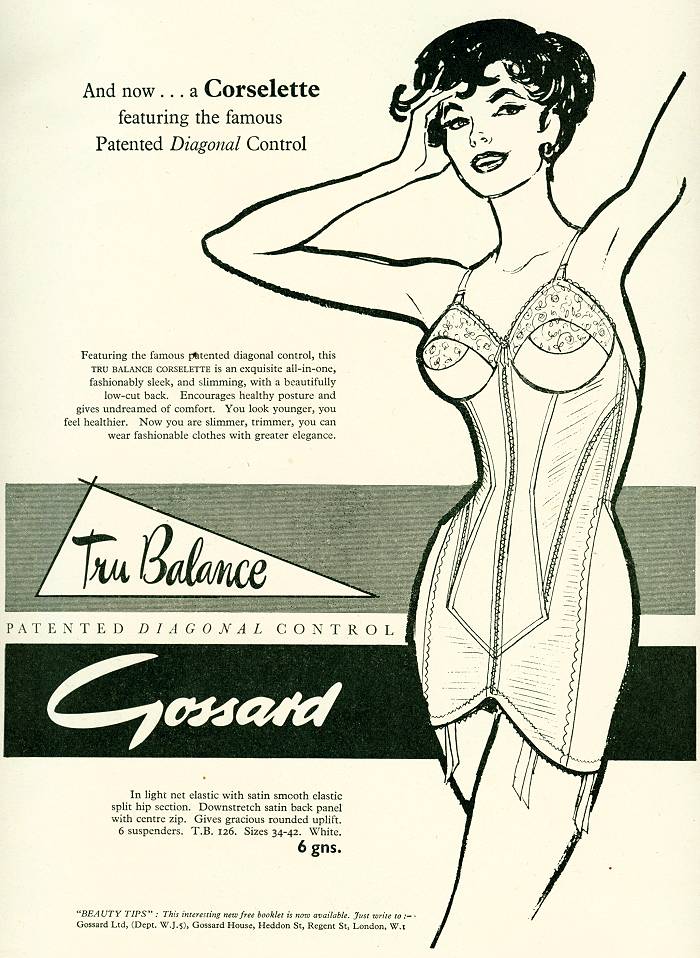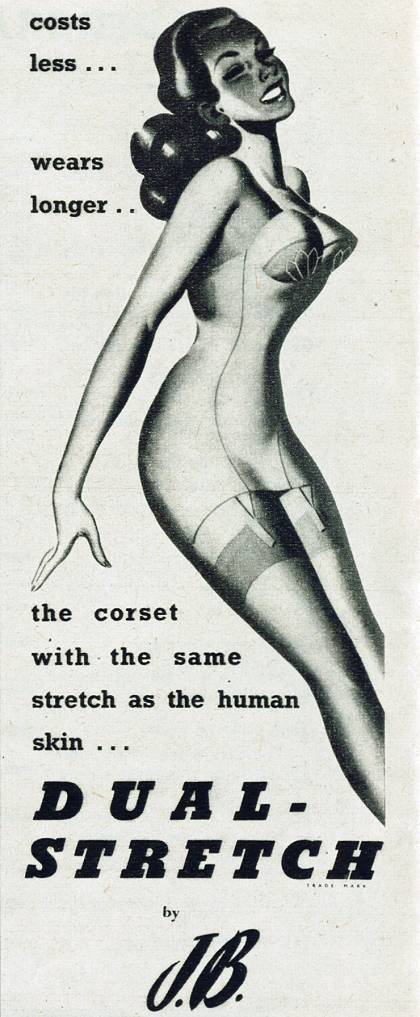 In English: I get so inspired by old fashioned lingerie and lingerie adverts, that when ever I get the chance I'll be sure to examine them in side out. All those high waisted knickers, girdles, corsets and bullet bras have that glamour of times gone by. They also put others' imagination to work unlike those little fabric triangles of present day that barely cover up your critical parts.

I decided I wanted to recreate the bra girdle of 40's-50's. you know the one with the bra and girdle in the same package. I already did the high waisted long line girdle based on a genuine 60's girdle and I'm loving it! I ordered some supplies and can't wait to get them to get started on my little project. So stay tuned, 'cause I'll be posting on the progress of my project here.